Richard Hugo wrote: "I forget the names of towns without rivers." I feel the same way about towns without bookstores. So it was with some trepidation that I accepted a job offer with Appalachian State University in Boone, North Carolina, in April 2016. I had visited. I knew the town, loved the town—the restaurants and bars and miles of trails that thread the area. But, so far as I could tell, there was no independent bookstore.
We crossed our fingers and moved anyway.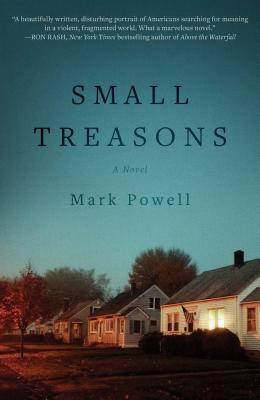 We got lucky. Actually, it was more than luck. I like to think that larger forces, good forces—because that is what animates bookstores, and Lord knows we need good forces right now—were working on our behalf. In May, just after my visit, Mary Prewitt had opened Foggy Pine Books in the heart of Boone. I immediately took my children, Silas and Merritt, ages eight and five. They are book people; if you're reading this, you are probably a book person yourself. They love books; they love to handle books, to read them, to take them to bed at night. But also, did I mention they are eight and five?
I have two tests for bookstores. The first is whether or not they stock "serious fiction." By serious fiction I mean, of course, do they stock the writers I love? Stepping into Foggy Pine, I breathed a sigh of relief and sent up a little thank-you to the Indie Gods. What was immediately evident was that Mary's bookstore was beautifully and lovingly curated.
My second test is a bit more—what would be the expression? Is "hands-on" too literal? If you've ever taken book-loving children into a bookstore, you know the way your joy at seeing them thrilled over printed words and pictures mixes with fear as they (sometimes roughly) handle those printed words and pictures. So I always look to the owner, to the clerk, to catch his or her eyes and see if they are wincing. I try to do this sneakily, all peripheral vision, but when I saw the look of cheerful acceptance on the face of Mary Prewitt, I knew I had found my bookstore. Which is a good thing, because, to paraphrase Richard Hugo, the bookstore is there to forgive the town. It's also there to bless it, to enlighten it, to unite it. If you find yourself in the mountains of Boone—and you most definitely should—find your way to Foggy Pine Books. Good forces are at work there.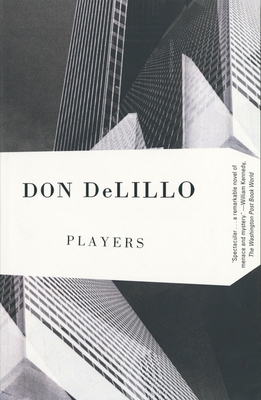 The Book behind the Book: Don Delillo's Players
There is a line early in Don DeLillo's fifth novel, Players, that I have spent a substantial and, likely, unhealthy amount of time considering. An airliner is lifting off, and within the first class cabin, an aeronautical paradise that disappeared at least a generation ago, a movie is playing. Men are golfing, when out of the trees comes a band of…of what? Murderers? Terrorists? Anarchists in "threadbare paisley vest[s]"? Whatever or whoever they are, they slaughter the tweed golfers in a spasm of violence as inexplicable as it is irrevocable. There is no logic to the act, except, perhaps, the pervasive logic of death. The passengers watch the film in silence. This is the faraway, the imagined. It is also the very real. "This," we are told, "is a lesson in the intimacy of distance." Since the September 11 attacks, we Americans have become thoroughly schooled in "the intimacy of distance." Yet until I read how DeLillo articulated it, I was never quite aware of what it was that I had felt so very near me—because it is very much a presence—while simultaneously so very far away.
Players is the story of Pammy and Lyle, a New York couple, bored and restless and then, suddenly, almost inexplicably, drifting into worlds parallel to their own. Lyle is Wall Street; Brooks Brothers suits and Thomas Pink shirts. A man versed in the "occult theology of money." After a man is shot on the trading floor, Lyle becomes entangled in a group of would-be terrorists. Pammy runs off to Maine to Jack and Ethan, a friendly couple steadily becoming less friendly, until they aren't a couple at all.
Both have crossed borders into worlds not their own. Yet, as DeLillo reminds us, "the sky [is] everywhere," and there is no other world, only parts of our own, poorly or never considered. This was what came home to me that Tuesday morning in September, twenty-four years old and realizing for the first time that the terror embedded in terrorism referred not to the rare acts of physical carnage but to the psychic fear that is the air we breathe.
DeLillo knew this three decades ago, of course. It is yet another reason he is as close to a minor prophet as American literature has given us. Players is a largely forgotten book; even fans of DeLillo often have never heard of it. But if it's unknown, it is only because its harsh lessons now animate our lives. The sky really is everywhere, and the distant is too often more intimate than we might ever have dreamed.
---